SR-DMR-4WU
Digital 2way radio module Spec.
(Half duplex)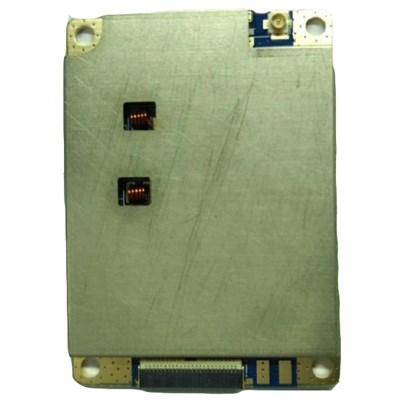 1 Summary
1.1

Brief Introduction
Use digital intercom module with the DMR standard, support simplex voice, acknowledged / unacknowledged data SMS communication.
This module internally installed high-powered RF transceiver chip, RF power amplifier, and DMR digital intercom chip.
The external MCU can set the working parameter of the module by the standard asynchronous serial port communication and control the working state of the module.
Only an external antenna, a microphone and a voice amplifier are needed for the module to form a complete DMR digital interphone.
1.2
Application Fields
Miniaturization digital interphone

Digital communication system of mobile phone
2 Characteristics
Frequency Range:400~470MHz

Frequency Space:12.5kHz

RF output power:high power 4W,low power 0.5W

Supply Voltage:4.2V

High Receiving Sensitivity:£-118dBm

Support writing-frequency

Support the DMR protocol and compatible with traditional analog intercom mode

The following businesses are supported under the mode of DMR

Support group calling, individual calling, general calls

Support acknowledged/unacknowledged SMS communication and status short message

Support calling/called detection

Support call alert

Support remote monitoring

Support emergency alarm

Support killing in a long distance/activating

Support voice and SMS application with shoot-through state and relay mode

The following businesses are supported under the mode of analog communication

Support CTCSS/CDCSS tone squelch

Support monitoring